WetSuit® Spray on Membrane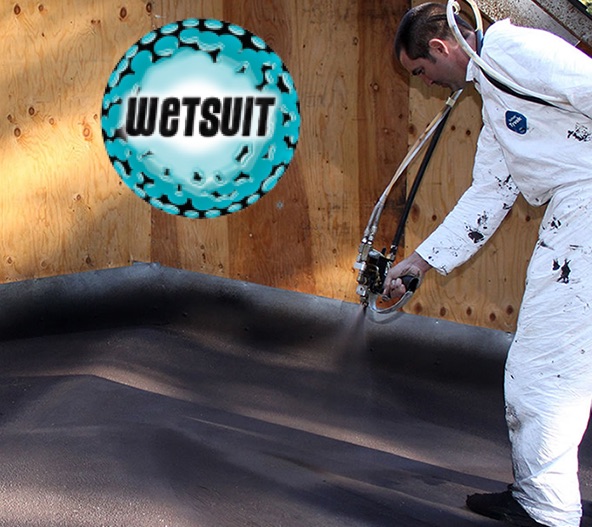 What is WetSuit®?
WetSuit® is a family of cold fluid-applied coatings, creating a seamless and self-flashing membrane suitable for roofing, waterproofing and specialty applications. Extremely durable, WetSuit® is applied to horizontal, vertical and blindside surfaces with superior adhesion, providing a warranty of up to 20 years.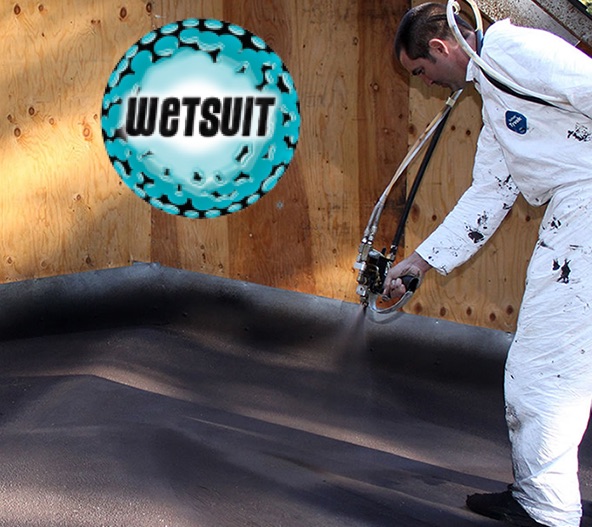 Better
Superior performance compared to other waterproofing solutions

Faster
Speed up execution time (140 sq metres per hour by a 3 man crew)

Cost Effective
Reduces cost of installation and total cost of ownership
Withstands ponding water indefinitely (at 3 mm DFT), 360% plus elongation, crack bridging and expansion joints, with outstanding waterproofing & air/vapor barrier properties
Sustainability
Neptune Coatings are water based, Zero VOC, environmentally friendly,, disposal free (when existing system is not torn off), cold fluid applied, high heat reflective coupled with high SRI found in the Reflex top coat product reducing urban heat island effect, increasing energy efficiency
Winning Features and Benefits
WetSuit® is seamless. No laps, no joins – designed to have constant ponding at 3 mm dft, therefore insufficient falls are not an issue
Lightweight, cold-applied, high impact

&

hail resistant, exceptional wind uplift, self-flashing

Has NO VOC's
Cures within 5/10 seconds, making it immediately waterproof against rain.
Goes directly over most substrates after water blasting clean. i.e.  Plywood, Metal, Butanol, EDPM, Torch on membrane, TPO, Concrete, Block walls, Hardie board and confines Asbestos membranes.
Wetsuit can be patched/repaired and remain seamless. Perfect when alterations are being done or new penetrations, ariels or air conditioning units are installed
Fire resistant
UV stable
Able to be elongated to 360% of its finished size with a memory
Withstands sudden impact and seismic activity.
Application once detail work is completed is applied at a minimum rate of 250/300m2 per day
Can be used as the membrane for a paving system over the top
Can be used as the roofing, deck or podium membrane for Green Roof; Warm roof and Paved Areas
Has full Manufacturers and Approved Applicators warranty.
Conforms to CodeMark.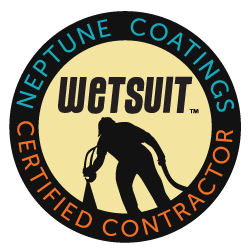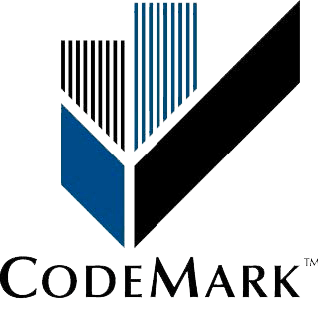 QLD Office
Unit 10/4 Flagstone Dr
Burleigh Heads QLD 4220
NSW Office
Unit 2/3 Adventure Pl
Taren Point NSW 2229